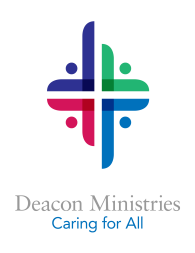 The deacons of First Presbyterian Church work actively in a variety of ways to serve the needs of the congregation. All members and friends of First Pres are invited to join in one or more of the deacon ministries. Scroll down to read more about the different ways the Deacons serve and sign up today!
Sunday Morning Greeters
Friendly, warm personalities welcome all who enter via the front door off of St. James Street. Greet members and guests with a smile; hold doors open; and help people out of cars at the drop-off area and through the doors into the Narthex, when necessary.
Choose Your Commitment: Serve between 1 and 52 Sundays per year; approximate time commitment: 15-20 minutes/Sunday
Ushers
Be a part of this essential ministry team that touches all who attend Sunday worship (training will be available). Welcome attendees into worship; distribute bulletins; escort/assist people to seats; pass the collection plate; and tidy up after the service.
Approximate Time Commitment: Serve 1 time per month = 90 minutes, or choose to be on the substitute list
Communion Prep / Cleanup
Help behind the scenes to prepare and clean up the elements for communion. Assist with preparation of bread/juice and communion setup the Saturday morning before communion Sunday; retrieve and clean up empty vessels after worship.
Choose Your Commitment: Serve between 1 and 10 times per year; approximate time commitment: 1 hour per communion Sunday
Homebound Outreach
HB Communion Server: Compassionate members go out in pairs to serve communion to our homebound members three times a year (training and materials will be provided). Schedule visits, administer communion, and lend your ear.
HB Visitor: Warm-hearted individuals go out in pairs to visit homebound members three times a year. Schedule visits and engage in conversation.
Approximate Time Commitment: 1 hour per visit
Meals
You do not need to be a master chef to provide a meal for a church family in need of assistance resulting from a birth, death, health/personal problems, and other life transitions (expenses are reimbursable). Make a meal or purchase a premade meal. Coordinate delivery and deliver the meal.
Choose Your Commitment: Serve between 1 and 52 meals/year. Approximate time commitment: 90 minutes per meal
Card Writers
Make a personal connection with your fellow church members. Write letters/cards to homebound members (this is the card ministry's area of greatest need). Send an occasional card to a member or a member's loved one serving in the Armed Services.
Approximate Time Commitment: 1-2 hours per month
Receptions
Lend your gifts of hospitality, tenderness, and mercy to this meaningful Ministry Team. Bake cookies; and/or help serve at receptions; and/or assist with planning the annual milestone birthday celebration (one event for ages 90+).
Approximate Time Commitment: 1-2 hours per reception