Worship at First Pres
Worship services at First Pres feature thoughtful, relevant — and challenging — messages grounded in scripture and delivered in a personal, engaging style. Uplifting music is another hallmark. We love to employ the gifts of talented staff and volunteer singers and instrumentalists to bring glory to God and depth and meaning to all who are present. If you can't join us in person, you can participate by viewing services through our livestream.
Current Sunday Service Time
9:00 am Sunday – Modern Worship in the Sanctuary
10:30 am Sunday – Traditional Worship in the Sanctuary

At the August Session meeting, it was decided that masks are required in worship (and all indoor activities) for everyone, regardless of vaccination status. Ushers will be available on Sunday mornings to answer any questions you may have.
All services will be livestreamed.  Video of the sermon will be posted here on the website as soon as possible following the service.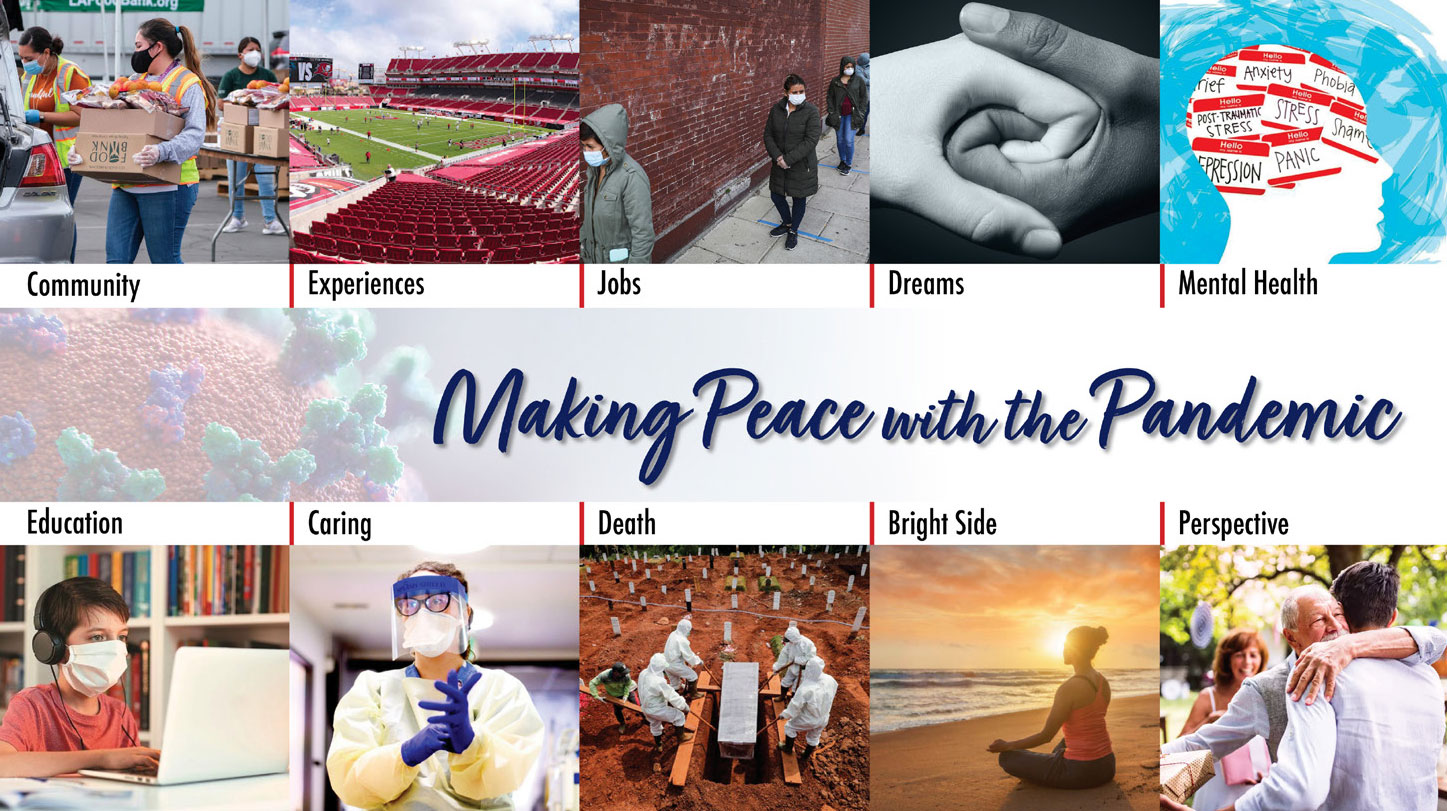 'MAKING PEACE WITH THE PANDEMIC'
— Sundays, September 12 – November 14 —
Our fall sermon series will reflect on the challenges and opportunities the last 18 months have presented to us and how our Christian faith calls us to respond. In September, we will focus on how we can reclaim aspects of our lives lost during the pandemic that bring us joy, meaning and comfort. For October, we will explore how our faith helps us navigate and cope with hurdles and challenges we faced as a result of the pandemic. Finally, in November, we will learn how our faith allows us to see the positive side of negative experiences and brings us newfound hope. Each sermon will include personal stories from members of First Pres.