"And she gave birth to her firstborn son and wrapped him in bands of cloth, and laid him in a manger, because there was no place for them in the inn."

Luke 2:7
Back in the "olden" days of my life, it was right around December 20th that I began to panic about all the gifts that I had to wrap. I was the primary purchaser and wrapper of Christmas gifts – and I still am! In those days, Santa gifts were wrapped as well as gifts from Mom and Dad. Even the stocking gifts were wrapped. Typically, I would lock myself in my bedroom for an entire Saturday, put a sign on the door that said "Santa's workshop", old Christmas movies on the television and wrap until I couldn't see straight! I loved wrapping small gifts in large boxes and trying to disguise DVD's and books!! Yes, I admit I made extra work for myself but it was so much fun!
It's not like that anymore and it's certainly not like that this year. This year I actually sent packages directly to the recipient, no wrapping at all. The anticipation is not the same because we won't be personally delivering any gifts to our daughters and we won't be watching them open their gifts, either. I will miss that! We will have time with our son and his girlfriend and my parents.
I used to write my children a letter from Santa every year, too. The conclusion always reminded them that our greatest gift is found in the manger in a stable in Bethlehem. Isn't it wonderful that the message of Christ born to us is the same even as our children get older, our traditions change, and a pandemic rages? Mary gave birth to a baby boy. She swaddled him, just like there will be new moms in hospitals or homes swaddling their newborns this year. She wrapped him cozy and tight. She laid him in the animals' feeding trough – a manger carved out of stone with a trough just deep enough to hold a newborn secure.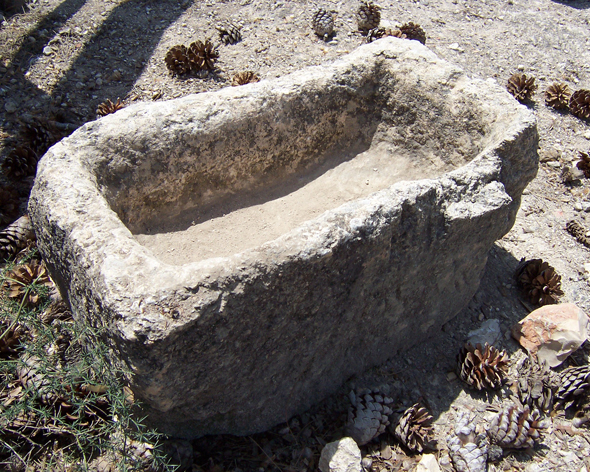 In Romans, Paul writes that there is nothing in life or in death that can separate us from the love of God. Hold fast to that truth as we celebrate the birth of Christ in 2020. In his birth, we are reminded of the depth of God's love for us. We are also reminded that the best gift we can ever receive is the gift of God's love. It doesn't need fancy wrapping. It is far too big for any kind of a box. No matter what else is happening in our lives or in our world, Christ our Savior is born. Merry Christmas.
Pastor Judy