Defining our Decade
Build. Serve. Transform.
Funding renovations to make Fellowship Hall and the Chapel accessible to all members of our community.
History
Over the last three years, the Session has been considering facility enhancements to better serve our community. Spurred by the need for better handicap accessibility and aging infrastructure, the Session established a Building Committee to work with a group of architects to determine the appropriate modifications and upgrades to the CE Wing, Fellowship Hall, Gym and Chapel.
After approving the initial concept, Session formed a Capital Campaign Committee to raise the necessary funds to execute the architectural plan. The original goal was to launch the campaign in the fall of 2020. This was ultimately pushed back due to the Coronavirus pandemic.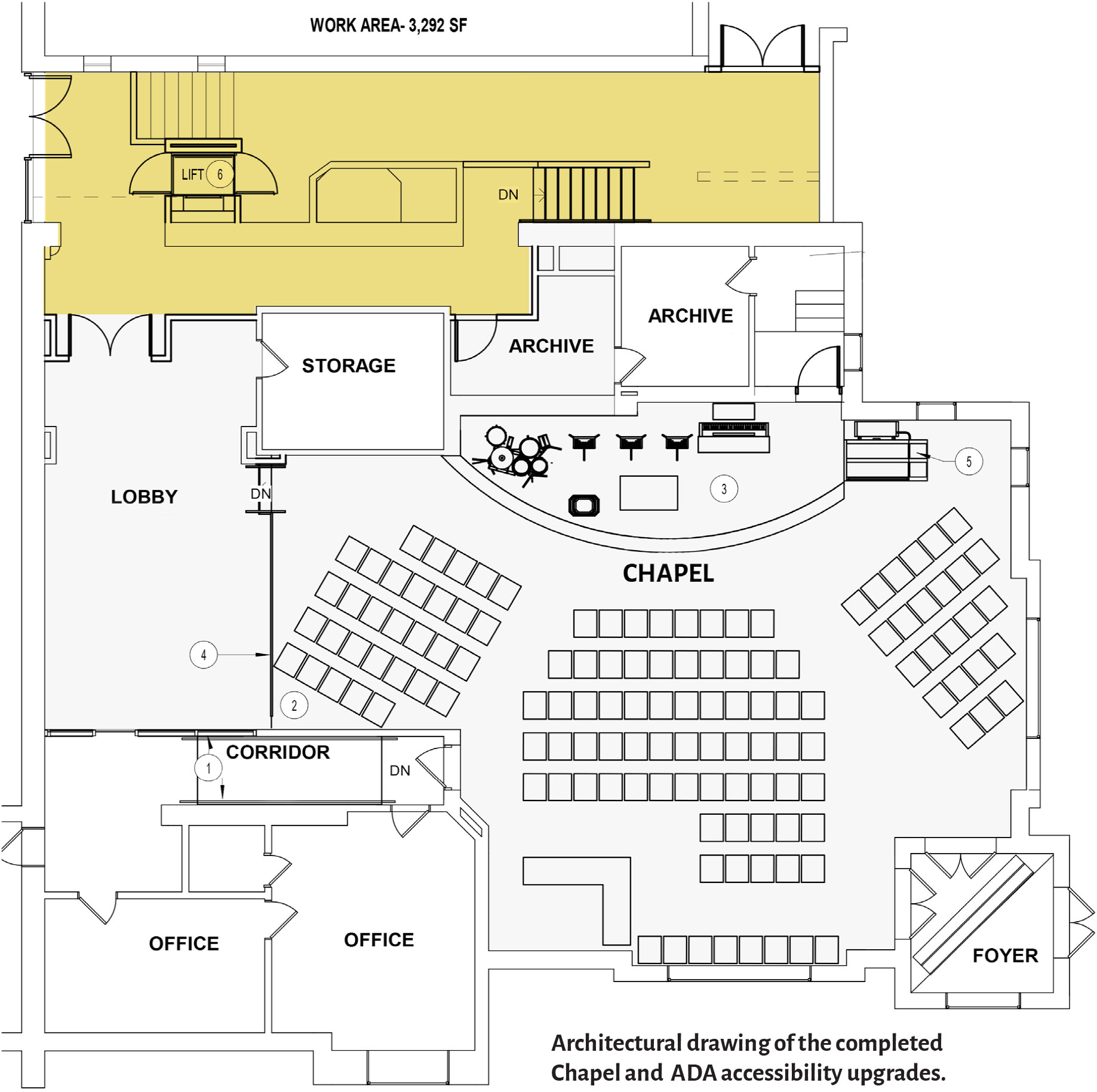 Work Required
Tear out old stairwell
Steel engineering & reinforcement
Install enclosed handicap lift
Raise roof and tear out wall
Repair hallway ceiling
Install electrical/lighting
Construct new stairs
Construct new hallways for fire safety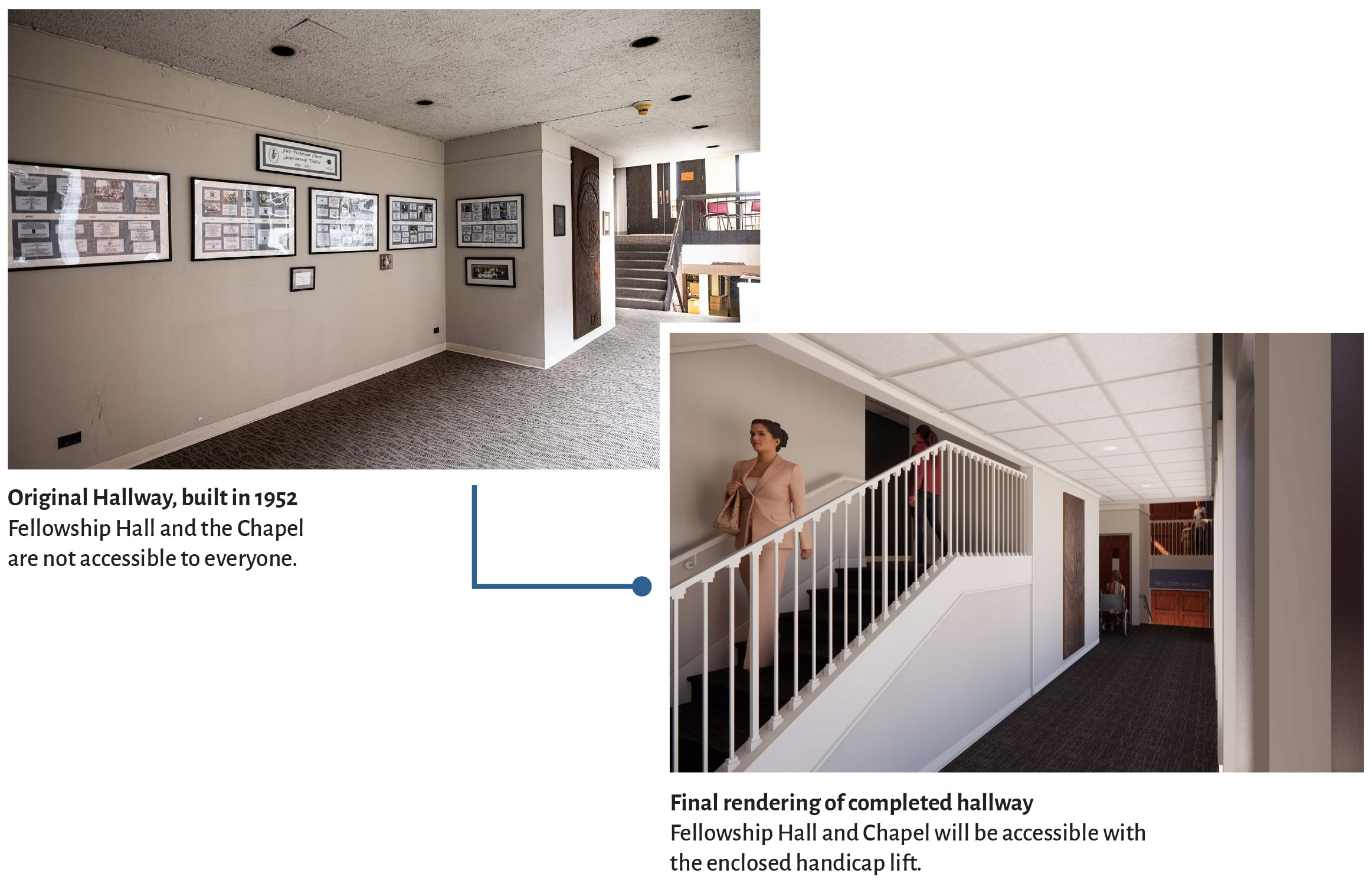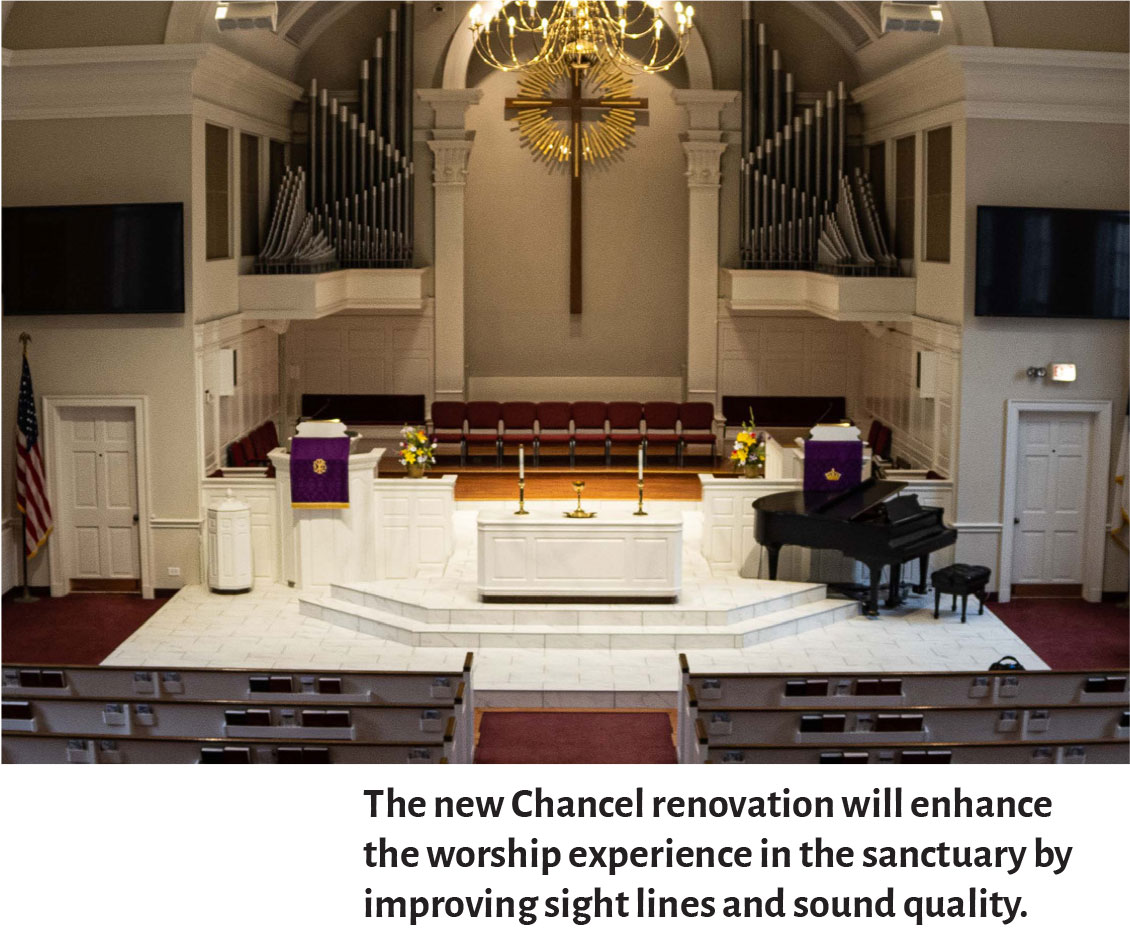 During 2020, while our church building lay dormant, the Trustees seized the opportunity to upgrade our worship spaces. They approved a Chancel renovation, which was completed in February of 2021.
The Trustees sought $250,000 from Session to completely renovate the Chapel: adding extra seating by opening the Chapel walls, a permanent stage, installing new audio/video components and improving ADA accessibility by adding a wheelchair lift.
Phase 1 - Accessibility for Fellowship Hall & the Chapel
As the architects developed plans to re-engineer the Chapel space, what became clear is that making the Chapel and Fellowship Hall handicap accessible would require additional funds over and above the amount allocated. To add a wheelchair lift and make other major modifications to the hallway next to the Memorial Prayer Garden, would require an additional $400,000.
One of the primary goals of our committee is to make the church building more accessible. This important upgrade is necessary, to ensure that everyone can easily and safely navigate our facility.
Phase 1 of the campaign is an important first step in transforming our church to better serve the needs of our community.