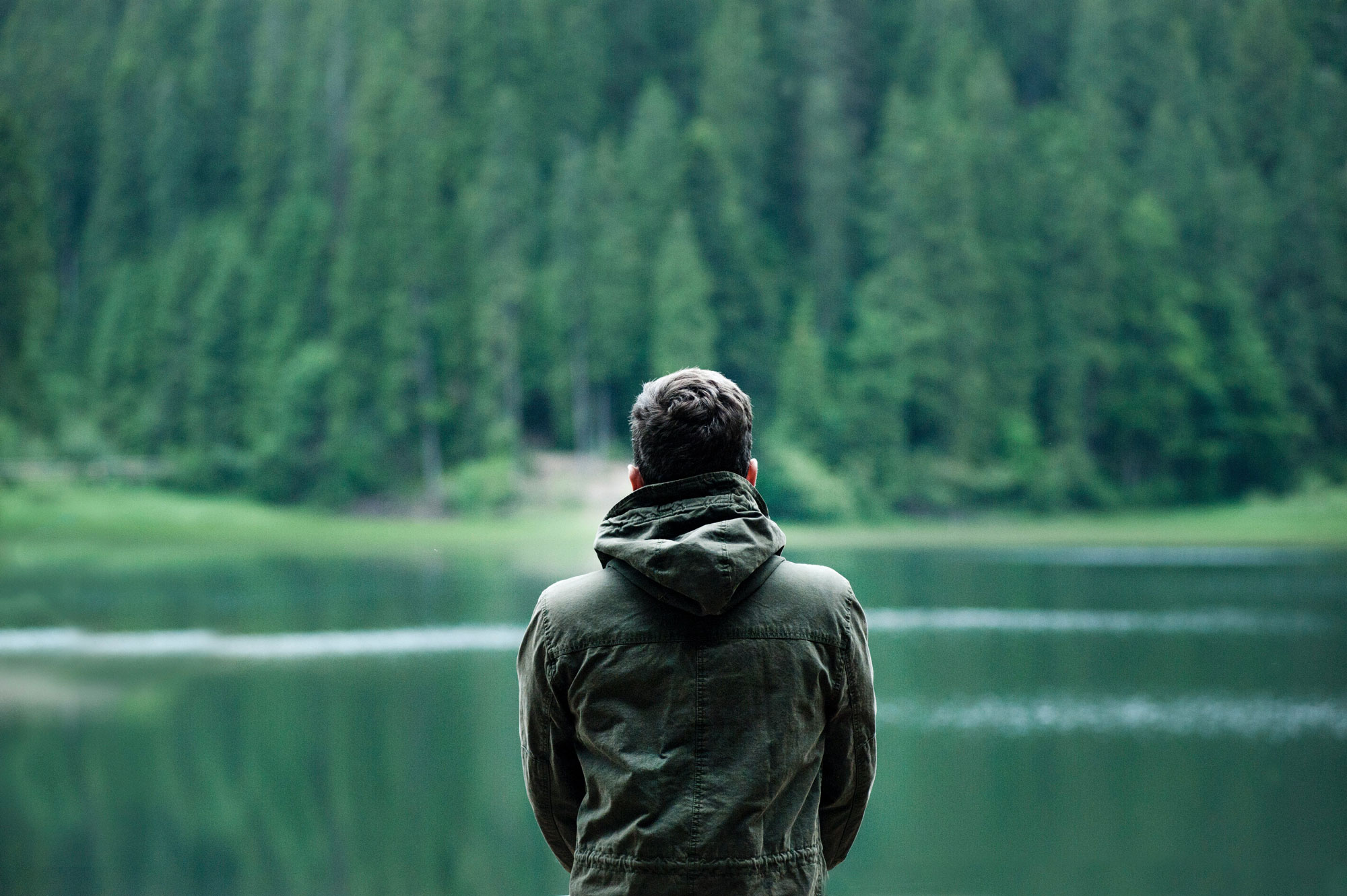 A Foreigner in a Foreign Land
Posted by Alex Lang on
Moses agreed to stay with the man, and he gave Moses his daughter Zipporah in marriage. She bore a son, and he named him Gershom; for he said, "I have been an alien residing in a foreign land."

Exodus 2:21-22
In September of 2000, I was getting ready for the trip of a lifetime. I had been accepted into Oxford University's study abroad program and I was getting ready to live in England for nine months. The day I was set to leave, my parents took me out to eat at a local restaurant. Afterwards, I took a photo with my two sisters on the front porch of our house and then I jumped in the car with my dad to go to the airport.
I was definitely nervous. I didn't know what to expect. My father, perhaps sensing that I was feeling uneasy, said, "Just remember, everyone is in the same boat. They don't know what to expect and they're just as nervous as you are." There are some people who know when to say just the right words at just the right time. My father is generally not one of those people, but in this instance, he was.
I had never considered that other people might be feeling the same way I was feeling. For some reason, I assumed that all these other students headed to Oxford had everything figured out. Given that these were some of the smartest students in the world, why would they be worried? But when I got to the airport, it wasn't hard to pick out the study abroad students on the flight. They all had the same sparkle of apprehension in their eye.
My father's comment gave me a certain amount of confidence because I realized I wasn't alone. Everyone needed each other to survive. Whereas I was normally quiet and reserved, I felt inspired to be outgoing and gregarious. As a result, those conversations in the airport laid the foundation for many close friendships with people who I still keep in touch with to this day.
I tell you this story because it was 20 years ago today that I was stepping onto that plane and leaving for my trip abroad. God would use the nine months I spent in England to shape my life in incredible ways. It was during my time at Oxford where I finally gained the confidence that I could handle really tough academic material. It was during my time at Oxford that I wrote my first script and fell in love with film. But most importantly, it was during my time at Oxford that I solidified my desire to be a pastor.
A year that began with a lot of trepidation and uneasiness turned out to be one the most important years of my life. It wasn't always easy. In fact, I went through a lot of struggle and difficulty, but I came out better on the other side. It was an unusual moment in my life where I was forced to face all of my vulnerabilities in strange foreign land.
The scripture above is when Moses' wife gives birth to his first son. They name him Gershom, which means exile. After his birth Moses says, "I have been an alien residing in a foreign land." This happens right after what we covered in our sermon from this past Sunday where Moses has to flee from Egypt to avoid Pharaoh. As we discussed, Moses has no people. He has been rejected by the Hebrews and the Egyptians. Moses is now a stranger in a strange land, and yet, he comes out on the other side stronger than he was before he entered.
What we don't often appreciate is that these moments of alienation are often rife opportunities for growth in our lives. Feeling lost and displaced forces us to come to terms with many of our deficiencies and shortcomings. As challenging and uncomfortable as this current moment in our lives feels, God is presenting us with an amazing opportunity for growth. We have an opportunity to examine our lives and reflect on what we've done well, the ways in which we've failed and how we need to change.
What I have noticed is that the year 2020 has felt remarkably similar to what I experienced 20 years ago when I was preparing for my time abroad. We don't know what to expect. Everyone feels weary and apprehensive, but my hope is the same. I hope that we will come out on the other side of this experience in a better place than where we started. We simply need to allow God the opportunity to help us face our vulnerabilities so we can become the best of who God intended for us to be.