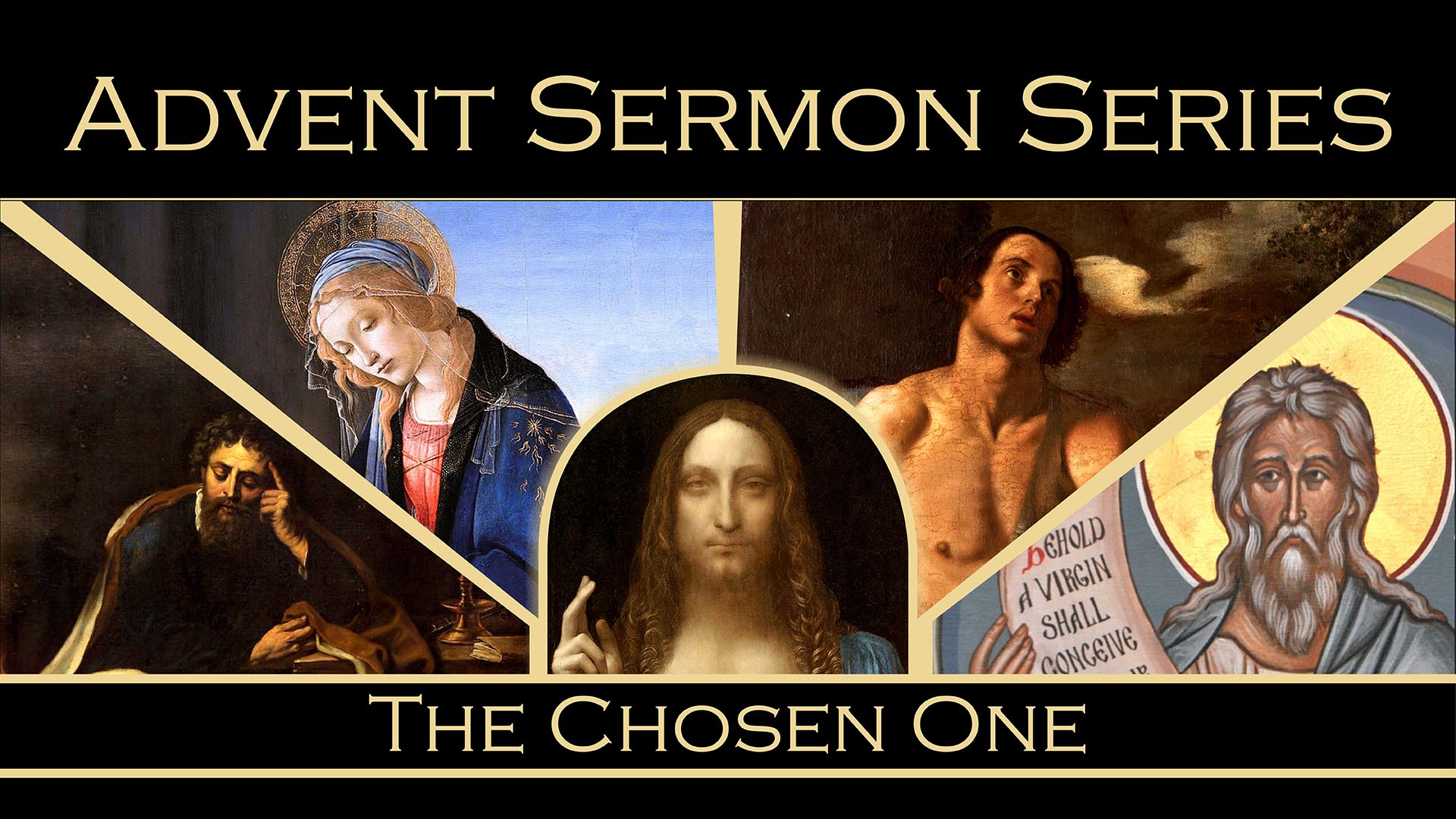 Scripture: Luke 1:47-55; Isaiah 35:1-10
During Advent we are doing a sermon series called The Chosen One. This series is based on the lectionary readings, which set up Jesus' birth in the form of an epic. Each week the action builds, drawing us closer to the fulfillment of the prophecy that is foretold in the first week. This week we are focused on the mother of the chosen one, Mary.
Although in the Christmas story, Mary ends up giving birth to Jesus in Bethlehem, she's not from Bethlehem. Mary comes from Nazareth. Today Nazareth is a sprawling metropolis that is home to more than 75,000 people. In Mary's day, Nazareth was a small village of approximately 100 farming families located in a remote corner of an area known as Galilee.
Nazareth was a backwater town in the middle of nowhere. Mary was a country girl. She had little to no education. She could not read. She could not write. And although much of the art depicting Mary shows her being an adult in her early 20s, anyone hearing her story in the ancient world would know that she's somewhere between the ages of 12 and 14. So if we were going to create a profile of Mary, we would say she's an uneducated, teenage girl who comes from a really poor family.
This is not who anyone was expecting would be the mother of the messiah. And yet, what the Bible tells us is that Mary is going to give birth to a son who will save the world. This reality causes Mary to speak a beautiful poem about how God has plucked her out of obscurity and chosen her, a lowly girl of no education to be the mother of the messiah.
On Sunday we will discuss where that poem comes from and how the source of that poem is inside of all of us. Less than two weeks left until Christmas! I hope to see you all there this Sunday because I will also be premiering a film that I put together to go along with the sermon. Have a great weekend!