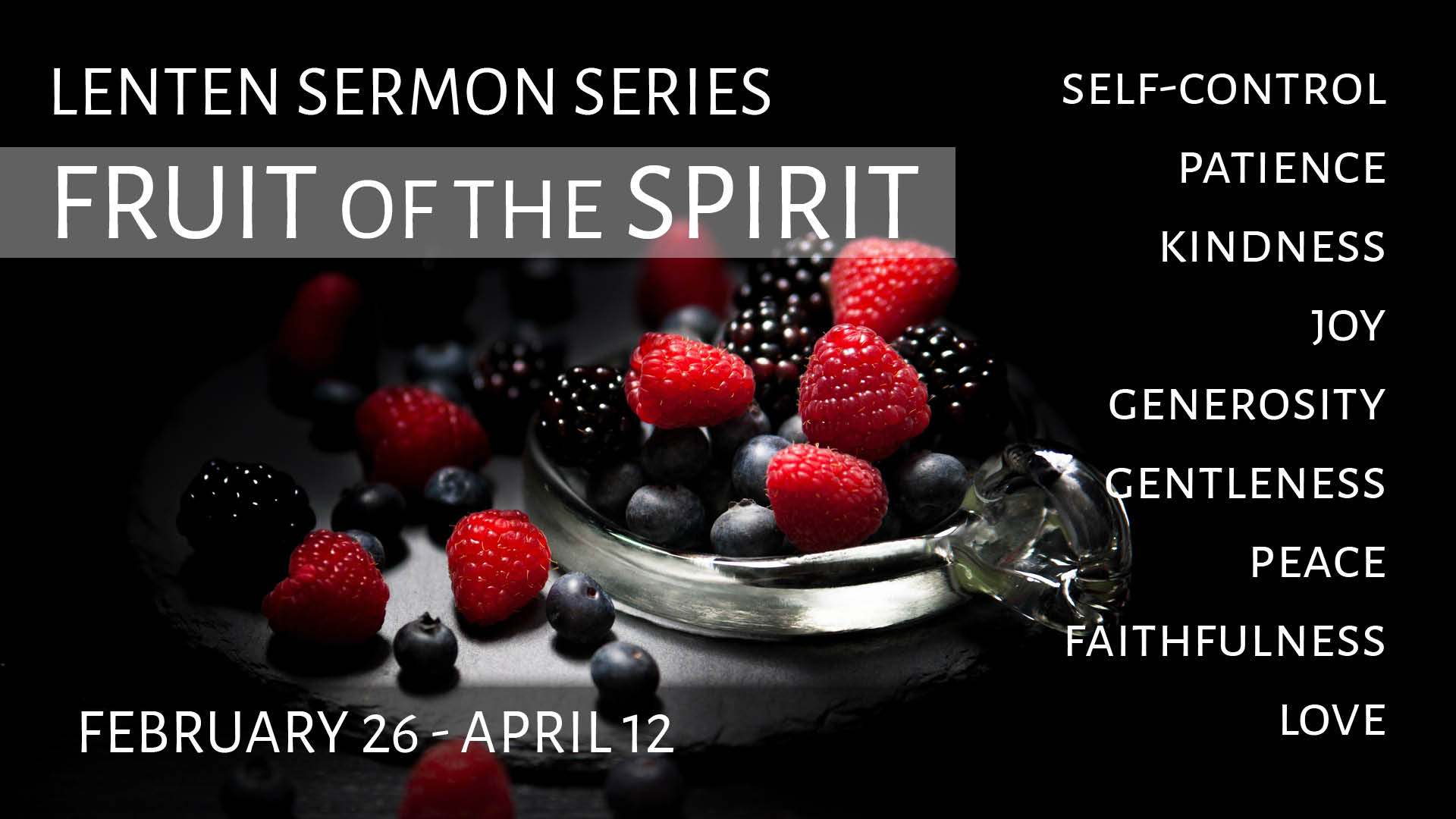 Fruit of the Spirit: Peace
Posted by Alex Lang on
Scripture: Luke 19:28-40, 45-48; Psalm 120
During the season of Lent we are doing a sermon series called Fruit of the Spirit. The idea behind this series is to explore how being in touch with God's spirit allows you to embody certain qualities like love, joy, peace, patience, kindness, generosity, faithfulness, gentleness, and self-control. Each week, we will focus on a different quality from the Fruit of the Spirit. Each quality sets the foundation for what we will discuss the following week.
Last week, we discussed the fruit of gentleness. Gentleness is one of the most important spiritual gifts we can possess because, if we want to be reconciled to the world, there must be a gentleness of spirit to show grace to those who have wronged us. Without that gentleness there can never be any healing. Those who have invested deeply in the spiritual disciple of gentleness are able to forgive, to release their burdens and move on to restoration.
Within that restoration is where we find the spiritual gift of peace. It may seem an odd thing to talk about the notion of peace on Palm Sunday because Jesus is anything but peaceful. Palm Sunday is probably the angriest we ever see Jesus as he's flipping tables and yelling at people. Interestingly, the entire premise behind Palm Sunday is that of peace.
The people who laid those palms on the ground were hoping that Jesus would bring peace to the Jewish people. But in order to bring that peace, Jesus has remove the chaos. It had been building up for decades. The Jewish people were being oppressed and ignored. It was like a pool of gasoline waiting to explode. All that was needed was a spark. That's what I want to talk you about on Sunday: there is no way to have peace unless we extinguish the chaos in our lives.
The question we have to answer is how do we extinguish the chaos? To explain this, I'm going to tell the amazing story of Louis Zamperini and through his story we will discuss how to cultivate that kind of peace in our lives. I continue to pray that all of you would stay isolated and safe with all the Corona virus fears. Please feel free to reach out to us if you have any concerns. I'll see you on the live stream on Sunday!