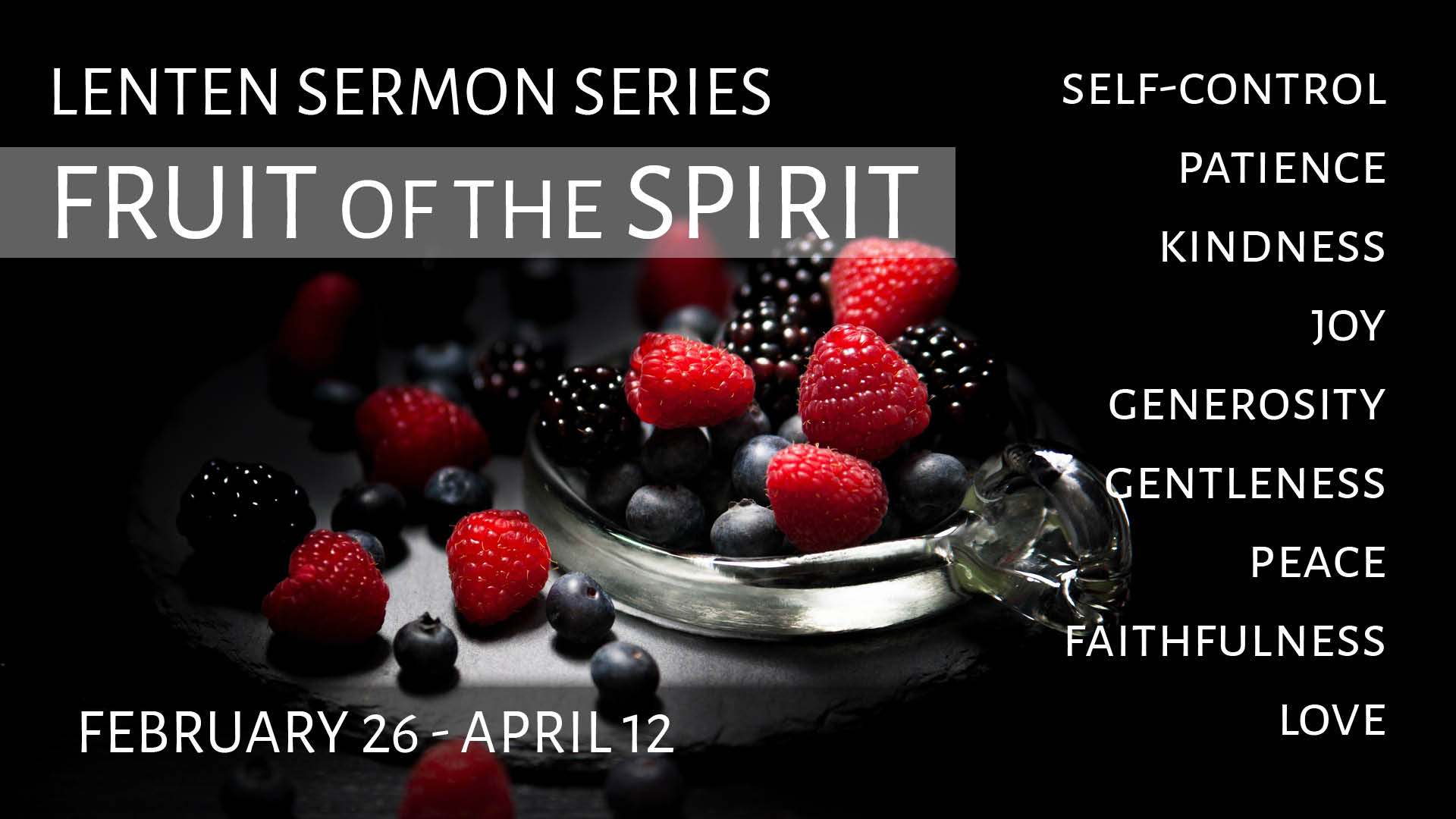 Fruit of the Spirit: Joy
Posted by Alex Lang on
Scripture: Luke 8:26-39; Psalm 16
During the season of Lent we are doing a sermon series called Fruit of the Spirit. The idea behind this series is to explore how being in touch with God's spirit allows you to embody certain qualities like love, joy, peace, patience, kindness, generosity, faithfulness, gentleness, and self-control. Each week, we will focus on a different quality from the Fruit of the Spirit. Each quality sets the foundation for what we will discuss the following week.
Last week, we discussed the fruit of kindness. We talked about how kindness is more than simply being nice to another person. The very essence of kindness is when you are able to strip away every excuse for denying another person kindness and you see them as nothing more than a human being who deserves love, then you have tapped into the kindness that comes from the fruit of the spirit.
When we invest in the spiritual discipline of kindness, we have to allow God to tear down all of those barriers and prejudices that prevent us from being kind. True kindness is blind and, more importantly, true kindness is incredibly healing because it has the capacity to mend the brokenness in our lives. Indeed, true kindness lays the foundation for the fruit we are discussing today—joy.
We tend to think of joy as a feeling that is akin to the emotion of happiness. Indeed, the definition of joy in English is exactly that: a feeling of great pleasure and happiness. But this definition is misleading. The original root of the word 'joy' is derived from the Greek word Chairo, which means "culmination of being" or "the good mood of the soul." The ancient Greeks believed that joy was something that was only found in God and comes with the accumulation of virtue and wisdom.
In this way, joy is more than an emotion. Joy is something that we experience deep within our being. Joy is connected to our spirits, our souls. It's something that comes when we experience a deep, intimate connection with the people in our lives and the world around us. This is perhaps why joy is so elusive. Joy is all about connection and, when you lack that connection, it can be hard to find joy in your life.
This Sunday, we will discuss what it takes to cultivate the spiritual discipline of joy. Again, I have interesting stories to tell, so I hope that you find it both thought-provoking and inspiring for your walk as a Christian! Stay safe and wash your hands. Have a good weekend!