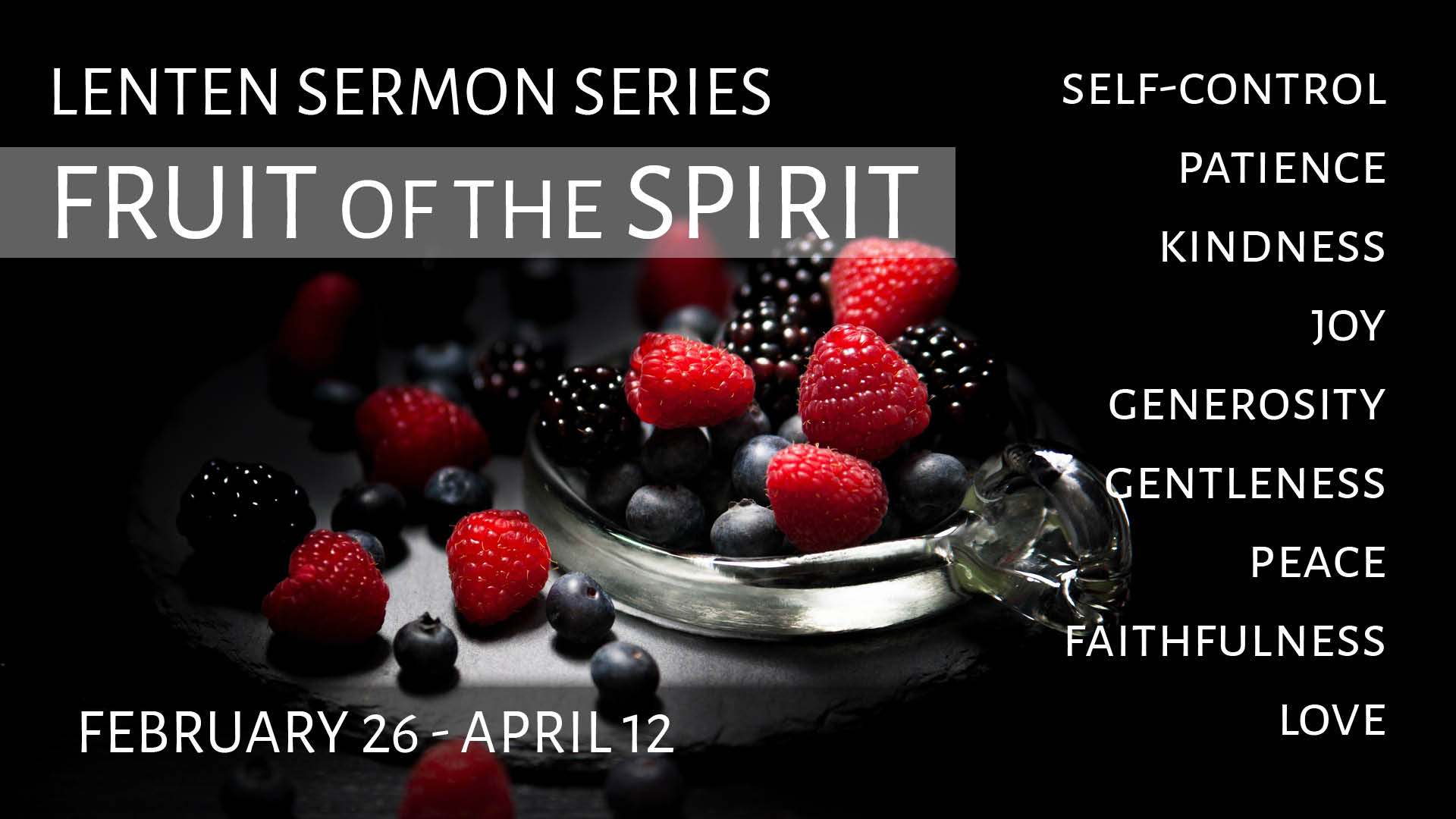 Fruit of the Spirit: Generosity
Posted by Alex Lang on
Scripture: Luke 10:25-37; Psalm 41
During the season of Lent we are doing a sermon series called Fruit of the Spirit. The idea behind this series is to explore how being in touch with God's spirit allows you to embody certain qualities like love, joy, peace, patience, kindness, generosity, faithfulness, gentleness, and self-control. Each week, we will focus on a different quality from the Fruit of the Spirit. Each quality sets the foundation for what we will discuss the following week.
This week we are talking about the fruit of generosity. When we think of a generous person, the first thing that often comes to mind is someone who is very giving. A generous person is someone who gives openly of their time, talent or resources. But the spiritual discipline of generosity is actually much deeper than simply giving to others. The root word of generosity comes from the Latin word generosus, which denotes someone who comes from noble birth.
So the word generosity is formed out of a particular situation when a person of nobility was kind or forgiving towards a rival or a less powerful person. In other words, generosity is when you hold power over another person and you could tip the scale in either direction. You have the option to walk away, leaving them helpless, or you can tip the scale in the other direction, offering help.
This backdrop of generosity is illustrated beautifully by the parable of the Good Samaritan. The Samaritans and Jews were enemies of each other and, within the parable, the Samaritan comes across a Jewish man who was beaten and left for dead. One would expect that the Samaritan, who holds all the power in this situation, would leave the Jewish man to die. Instead, he tips the scales in the other direction.
He takes the injured man, places him on his animal and takes him to an inn where the Samaritan cares for him. Then when the Samaritan has to leave, he tells the inn keeper to look after the man and, whatever costs are incurred, the Samaritan will pay those as well. This story reflects the true definition of generosity: when you go out of your way to transform another person's life even when you have every incentive not do so.
The question we have to answer is how do we cultivate that kind of generosity? This Sunday, we will discuss where that kind of generosity comes from and how it can change our lives and the lives of others. I hope that you are staying safe with the all the Corona virus fears. Please feel free to reach out to us if you have any concerns. I'll see you on the live stream on Sunday!