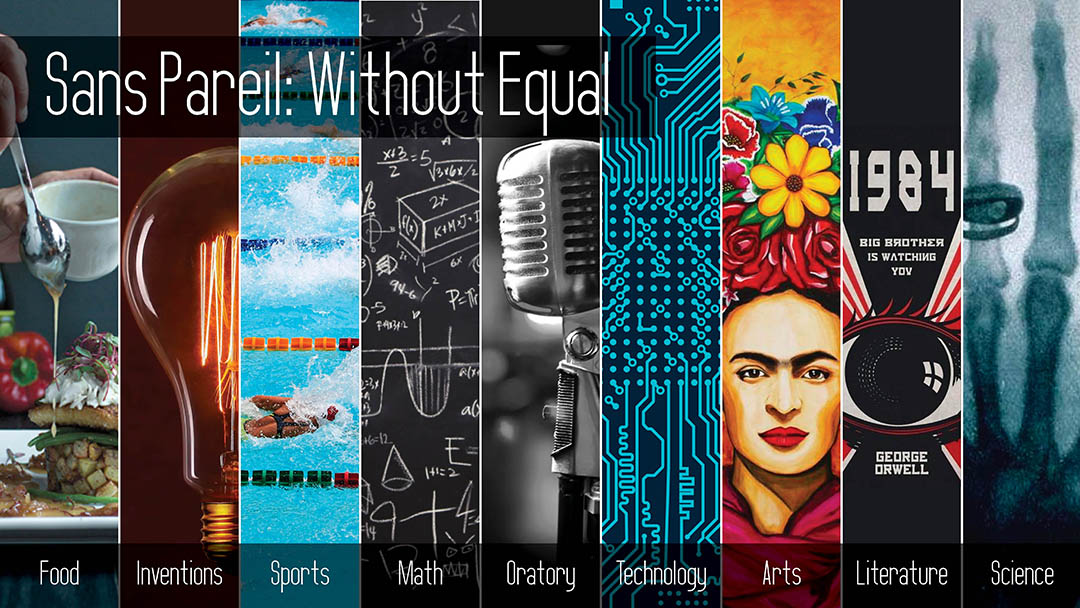 Scripture: Mark 4:1-9, 13-20
Our summer sermon series is called Sans Pareil: Without Equal. The Sans Pareil was a steam locomotive built by Timothy Hackworth. The name is French and means 'peerless' or 'without equal'. At the time, it was considered to be one of the best train engines ever conceived. The name has stuck as being emblematic of the best in a particular field.
When something or someone is said to be sans pareil, it means they are literally the best in the world or that they are a class above the rest. Yet, their success raises an interesting question: given that Christians believe that God endows all people with gifts, why is it that, out of 7 billion humans, these people the ones who are able to use their gifts better than all the rest?
I'm interested in the qualities they possess. What can they teach us about the human condition? What can they teach us about being our best selves and about being our worst? Why were they the best at what they did? Natural skill? Hard work? Luck? Personality? Being born in the right time and right place? All of these questions paint a picture for us of what it takes to be the best.
Each week we will be looking at two people who are the best in their field and what makes them without equal. Often these two people will represent opposite approaches to their field. Their contrasting approaches will teach us a lot about what it takes to be at the top. Once we understand their background, we will then extract the qualities that made them successful and look at them through a biblical lens. Our goal is to explore how God wants us to use those qualities in our own lives. How can those qualities help us grow closer to God and create God's kingdom on earth?
We begin our series on Sunday by examining two of the best chefs in the world. I think you will be amazed and what these two chefs have to teach us about our Christian walk. I hope you have a wonderful and safe weekend. We hope that we will be able to see you sooner rather than later. I'll see you on the live stream on Sunday!